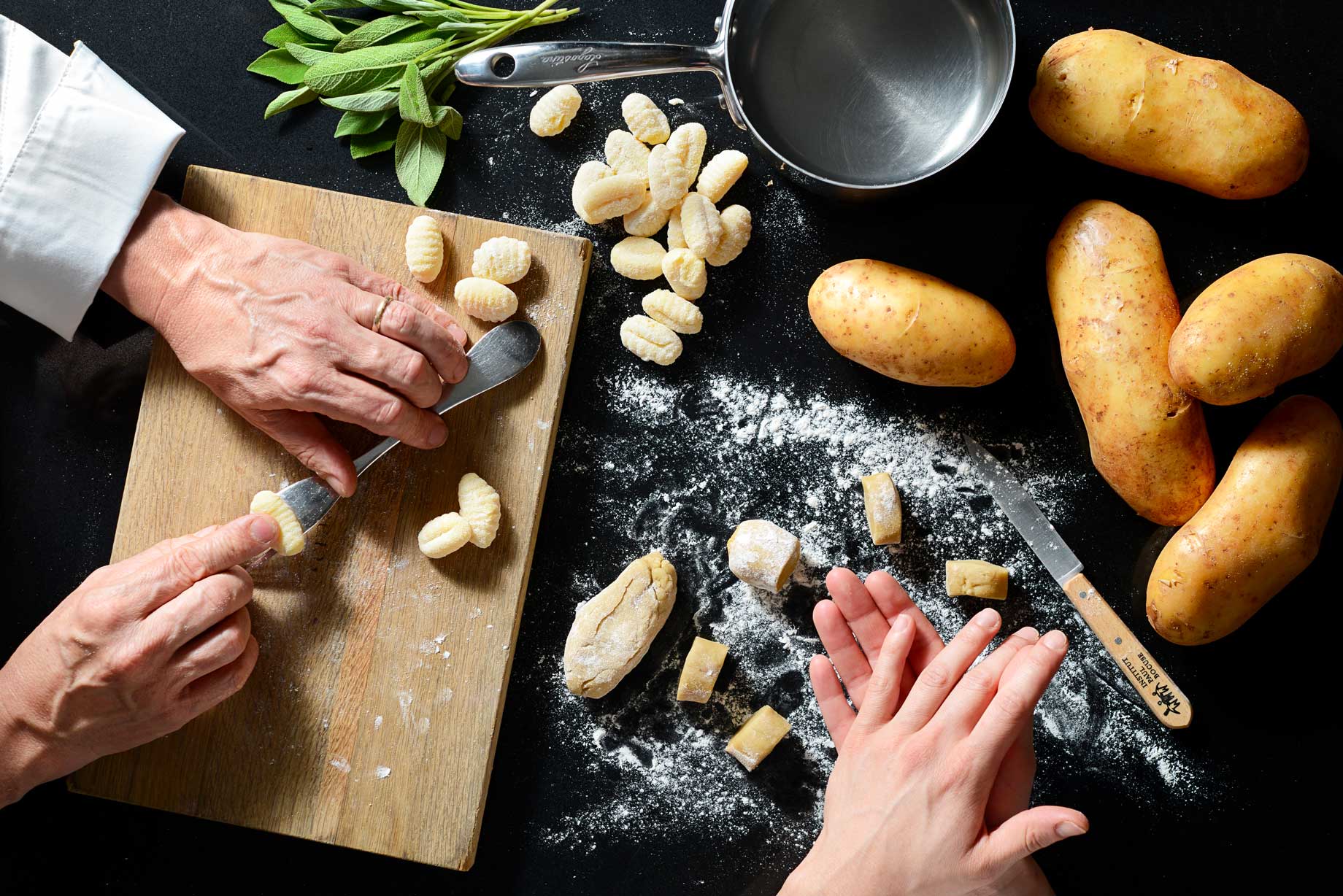 The Cuisine & Culture intensive program allows you to discover both modern and traditional French cooking techniques. This high-level training leads you through the full discovery of our "terroir" products by the combination of culinary demonstrations and practical applications. A unique immersion in our gastronomic heritage under the watchful eye of passionate professionals.
Details
Date: from June 24th to July 26th, 2024
Cuisine & Culture opens the door to the secrets of gastronomy for you, through the passion of our Grand chefs and experts.
Programme provided in English only.
4 weeks-Cooking Classes
The first step is the acquisition of the fundamentals through different culinary techniques: sizing, cutting, cooking, association of flavors, dressing a dish and the balance and harmony of colors on a plate.
Basic culinary techniques and practices: sizing of vegetables, broths, juices and liaisons, eggs, soups and stews
Classification, cutting, types of cooking, presentations for meats, poultry, fish and shellfish.
1 week-Pastry Classes
You will then learn how to give life to a meal by learning about pastry making. 
Pastry making : the great classics of french pastry and contemporary desserts ( tarts, cakes, choux pastry, macaroons...)
5 Dining Experiences
This program will allow you to discover the diversity of the French Gastronomy through culinary experiences in the heart of classic and modern restaurants and a wine tasting of "Grands Crus".
Included in the programme: 
Your own Chef's equipment with 4 tops and 3 pairs of pants for professionals, 1 pair of safety shoes, 4 dish towels, 2 aprons and 1 chef's hat,  1 set of knives, 1 cookbook and 1recipe booklet.
Daily lunches at one of our pedagogical restaurant of the Institut Lyfe.
Click here to download the brochure. 
To apply or for any information please contact:
Fabienne NOVELLI-Customer Relationship Manager 
Tel: +33 (0)4 72 18 02 35 
7 900,00 €
€
/ 1 personne